Hello!
Third grade had a fantastic time at the zoo on Friday! We saw some amazing animals. Some of the students were able to see the animals they are researching for their endangered species project. Some learned that there are animals that have similar adaptations to their animal they are researching. We even played with a fun monkey.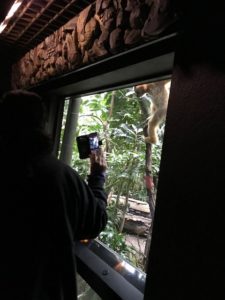 In ELA, we will be continuing working on our project. The children will be creating a book about their animal using all of the information that they have researched. The children should have all their research done at this point. There are multiple parts to this project and we will be working on this for a few more weeks.
In math we will be starting with basic concepts of multiplication. The students will be going home with their chapter 2 math tests this week. Last week they were given the test to complete with a buddy, their fat math books, their skinny math books, and their math notebook. The students can still do test corrections for half credit.
Wednesday is Halloween! We will have a day filled with different activities. I have only assigned one thing for homework that night. It is to look at the candy collected, find 4 different pieces of candy that you collected the most and create a tally chart. We will use it in the class the next day. If you would like to send in any treats for halloween, we will have a small celebration after lunch.