From the desk of Ms. Costanzo:    
–
Welcome back.  Hope you had a restful break.
–
NYS Math Assessment Exams, 5/2-5/3
– Now that the weather is getting nice, we will be going out in the garden.  This is one of my favorite times of the year.  I love gardening.  
–
If you have time on Thursday mornings or know of anyone looking for a great school for their children, stop by and tour the building.  You will see the extraordinary things the children are doing.  
–
Please send in nonperishable foods for Chapel. We are collecting breakfast foods this month but, you may send in any items you wish.  Anything will be appreciated.  Thank you and God Bless.  
-Stay informed by viewing my weekly Blog and Homework assignments on our website.  astorialutheranschool.com  
They are truly a pleasure.  Such great kids. Our wonderful students.  💕📚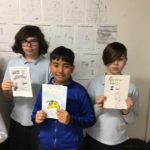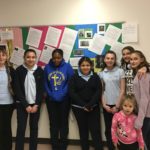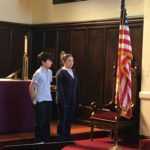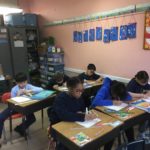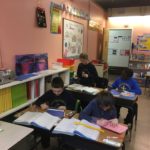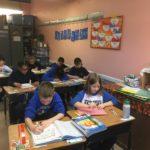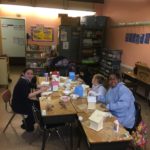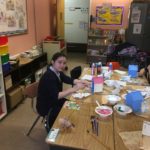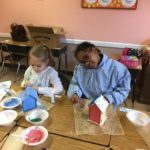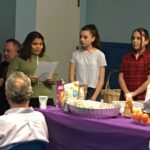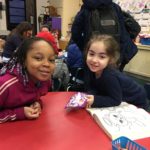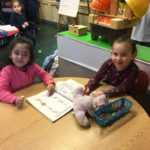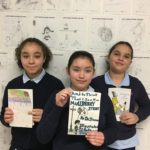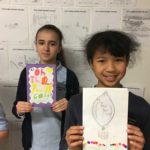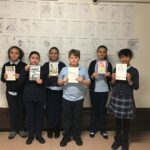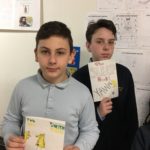 Ms. Costanzo                        Lessons for -4/15-4/19 2019                        Week 32
  Reminders:
** Students are expected to be on time for class. Our first period begins at 8:30.
*** Students may wear Gym clothes and sneakers on gym and yoga days only, (Mondays and Wednesdays)  They must be in full uniform all other days.  
**** Music classes and choir classes are on Wednesdays, please remind your child to bring their recorder and song book to school.                            
8:20-8:30–                                                                                                                                                                      4thgrade Homeroom–  Attendance, Pledge and Devotions.
4th-  Math- NF.1. –  (8:30-9:10)
Monday-  Test prep, – Problem solving using equivalent fractions, pgs. 245-246
HW-  Chapter review pgs. 247-248, due Wednesday    
Tuesday- Complete pgs. 245-246, go over
HW-Chapter review pgs, 247 – 248, due tomorrow. NYS Math test Thursday and Friday
Wednesday-  Pgd. 259-260
HW-  Review fractions, multiplying and dividing over the break.  
Thursday- NYS Math test
HW- wk sheet pgs. 123-124, Comparing fractions
Friday-  state test 
6– Math– EE.1.-  (9:10-9:50)
Monday- Review HW Continue pgs. 259-260
HW-   Read and try pgs. 261-262, (Fat book)
Tuesday- Go over HW, Writing expressions in words, pgs. 263-264
HW- Review lesson, wk pgs. 129-130, due Friday. NYS Math test 5/2-5/3
Wednesday- Pgs. 267-268
HW-  Review lessons, complete HW
Thursday- NYS Math test  
HW- pgs. 129-130, due tomorrow  
Friday-  NYS Math test 
7- Science-   (9:50-10:30)
Monday- Chapter 7, Lesson 1- How the Nervous System Works, pgs. 190-194- Read together and take notes.  Review key terms.
HW- Complete reading, pgs. 190-194
Tuesday- Review 7-1, Activity,  pgs. 190-194, notes and key terms.
HW- Review pg. 193, The Path of Nerve Impulse. What are the 3 kinds of Neurons and what is each responsible for?  
Thursday- Go over HW, review lesson, discuss questions pg. 194
HW- none
Friday-  7-2, Division of the Nervous System pgs. 196-202 Parts of the Central Nervous System and their jobs.    
8- Science – (10:30-11:10)
Monday-  Data about the planets due. Complete typing, Hand in  Read and discuss. choose a planet, (not Earth) Research planet.  Rubric- Title and introduction- 20,  Three body paragraphs, each discussing and different topic area about the planet- 20 for each paragraph=60,   A conclusion summing up your data- 20.  Total score 100%  (check spelling and neatness. It may be typed but, not needed.
HW- Complete CW if needed    
Tuesday- Review and discuss research papers.  Read and review pgs. 720-727, The Outer Planets, notes and discussion
HW-  Complete reading, pgs. 720-727
Thursday- pg. 727, questions on l/l,   (1, a-b-c-d and 2, b-c,) Hand in
HW- Complete questions if needed.  
Friday-  Comets, Asteroids and Meteors- pgs. 730-733- use computers to identify each nasa.gov  
4- Religion –  (11:10-11:50)
Monday- Word of the week, Bible reading.  Luke      
Tuesday- wk book pgs,    
HW-  Chapel tomorrow
Wednesday-  Chapel @ 8:40 – All are Welcome
Thursday-  NYS Math test 
Friday-  NYS Math test        
                                    Recess/Lunch–  (11:50-12:30)  
PBL – (12:30-1:45) – GRADES 4-8 – PBL – April – May—
–
Women Inventors, Introduction -National Women
'
s month. Math Test Prep, – Mondays, Thursdays and Fridays.  NYS exam 5/1, 5/2,
5/6 – Science (1:45-2:25)
Monday- On l/l, questions pgs. 119, (1-5)  
HW-  Complete questions if needed  
Thursday- Hand in questions, pg. 119 – Climate Regions pgs. 122-131
HW- Complete reading
Friday-  Discuss pgs. 122-131, notes on Climate Regions (pgs. 124-125)