Ms. Costanzo's Lesson plans for …                              December 3, – December 7, 2018            
From the desk of Ms. Costanzo:  
– Please send in nonperishable foods for Chapel. We are collecting breakfast foods this month but, you may send in any items you wish.  Anything will be appreciated.  Thank you and God Bless.    
–
Parent/Teacher Conferences will take place on Friday 12/7.  Students will dismiss at 11:00 and I will begin conferences at 12.  I will also be available to see some of you before school begins if needed.  
–
Our Christmas Program will take place on Thursday 12/20 @ 7:00 pm in the Church.  
-Stay informed by viewing my weekly Blog and Homework assignments on our website.  astorialutheranschool.com  
Ms. Costanzo                           Lessons for 12/3-12/7,2018                       Week 14
  Reminders:
** Students are expected to be on time for class. Our first period begins at 8:30.
*** Students may wear Gym clothes and sneakers on gym and yoga days only, (Mondays and Wednesdays)  They must be in full uniform all other days.  
**** Music classes and choir classes are on Wednesdays, please remind your child to bring their recorder and song book to school.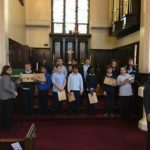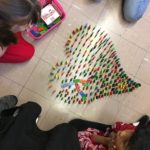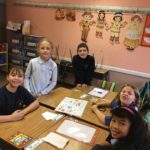 8:20-8:30–                                                                                                                                                                      4thgrade Homeroom–  Attendance, Pledge and Devotions.
–
Lesson 6 vocabulary
 Complete Lesson 6, Test, Thursday 12/6 on Unit 6
4th-  Math- NBT.5. –  (8:30-9:10)
Monday- Pg. 98, together, Hand in with 95-97
HW- Pg. 99, (Only 99- Do not do pg. 100)
Tuesday- Go over HW, pg. 100, review and preview words, go over do pg. 100
HW- Multiplication review sheet      
Wednesday- Finding products multiplying by tens and numbers ending with zero pg. 103  
HW-  wk sheet pgs. 51-52 do Friday  
Thursday-  Complete pg. 103, do pg. 104
HW- Complete wk sheet pgs. 51-52
Friday- Multiplying by 2-digit numbers, notes and examples pg. 111  
6– Math– NS.7-  (9:10-9:50)
Monday- Integers, Comparing and ordering integers 103- wk book pgs. 49-56, Due Thursday  
HW- Wk book pgs. 49-51    
Tuesday-  What are rational numbers, plot on number line, 107-
HW- wk book pgs. 52-54  
Wednesday- wk on wk book pgs. 49-56, Due tomorrow    
HW-  Complete wk book pgs. 49-56, Due tomorrow  
Thursday-  Questions on pgs. 49-56, Hand in  
HW- What is Absolute Value?  Look it up and give an example.  
Friday- Finding Absolute Value, pg. 117
7- Science-   (9:50-10:30)
Monday- What are you eating?  Keep track of everything you eat today.  Write it in a journal.  What was your calorie intake?  How much protein?  Sugars and fats? Carbs, both simple and complex?  How'd you do?    
HW- Are you eating healthy?  How much of each nutrient are you receiving daily?  (Write in N/B and tell how you determined your answer) Due Thursday
Tuesday- Read and discuss pgs. 68-75
HW- Complete Mondays HW, Due Thursday
Thursday- Go over HW- Continue reading, pgs. 68-75
HW- Complete reading or reread if needed
Friday-  On l/l, answer questions (1-5) pg. 75, hand in
8- Science – (10:30-11:10)
Monday- Complete booklet if needed.  Hand in
HW-  none  
Tuesday- On l/l, answer question 1, (a,b,c) Hand in
HW- Bring a pair of gloves  
Thursday- Making Crystals- How do crystals form?  
HW- Define key terms – 1) geode 2) crystallization 3) magma 4) lava 5) solution 6) vein
Friday- 11:00 am dismissal  
4- Religion –  (11:10-11:50)
Monday- Advent began, advent wreath, calendar and Bible reading Luke's Gospel, The birth announcement of John the Baptist
Tuesday-  Discuss Advent and what it means. Advent calendars and wreath
HW – Chapel tomorrow, bring an offering. Also collecting cereal and other nonperishable goods this month.  
Wednesday-  Chapel @ 8:40 – All are Welcome
Thursday-  Advent activity, getting ready for Christmas  
HW- none
Friday- Bible reading, Luke's gospel The birth announcement of Jesus
                             Recess/Lunch–  (11:50-12:30)  
PBL – (12:30-1:45) – GRADES 4-8 – From November to beyond!   Exploring Why?  When? What? Wrapping up this week.  Why are the Seafarers important? Who are the Seafarers?
5/6 – Science (1:45-2:25)
Monday- Energy in the Atmosphere, pgs. 42-45, go over vocabulary as reading.  
HW-  Vocabulary quiz Thursday, Chapter 2-1
Thursday-  Vocabulary Quiz-1) electromagnetic waves    2) radiation   3) ultraviolet radiation,   4)  infrared radiation   5) scattering   6) greenhouse effect, go over quiz
HW- Complete reading, pgs. 42-45
Friday- none, Parent/Teacher conferences