Weekly Bulletin 9/30/19
SUNDAY SCHOOL: We have many children from our school attending Sunday School!  Children's church is every Sunday from 10:00 a.m. – 10:20 a.m. After that children ages 3-10 attend classes based on the message in church and the service continues with adult church until 11:10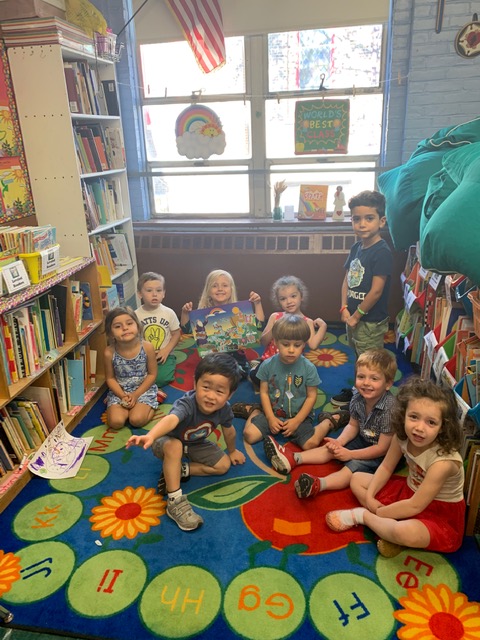 a.m. Refreshments follow in the Blue Room. Come and visit us and hear our choir as well!
TUITION PAYMENTS: Please hand in all tuition payments into the 'mailbox' located outside Ms. Louisa's office. Please remember to put your child's name and the purpose of the payment on the envelopes provided. Thank you! Any questions please email finance@astorialutheranschool.com
PLEASE REMEMBER TO HAND IN UPDATED MEDICAL FORMS! We are mandated by the State of New York to have recent medical forms. Please come to the school office if you still have not handed one in.
 AFTER SCHOOL PICK-UP: If your child is in grades K-8 after school, please pick up in the Blue Room after 4:00 p.m. If your child is in PreK after school, please ring the bell by the Church entrance. A staff member will assist you to pick up your child.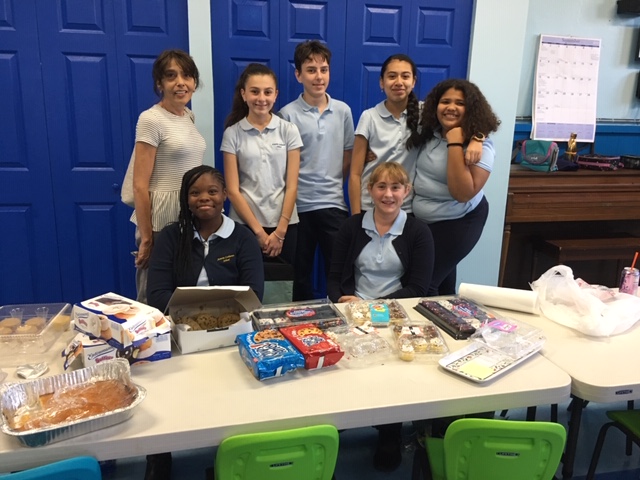 THANK YOU TO OUR STUDENT COUNCIL: We raised over $120 from our bake sale! Thanks to our families who contributed. Great job everyone!
 HERSHEY CHOCOLATE FUNDRAISER BEGINS OCTOBER 1: Please see Ms. Louisa. Boxes cost $60. Each box sold benefits our school. Top seller will get a $50 VISA gift card.
FLEA MARKET TO BENEFIT ASTORIA LUTHERAN SCHOOL: This Sunday, September 29th from 1:00-4:00 p.m. Please contact Louisa Natale in the school office (718) 721-4313 for more information.
 CONFIRMATION CLASS: resumes on Wednesday, October 2nd at 2:45 p.m. in the Blue Room. The students will be contacted by Pastor James soon.
 ADULT FLU SHOTS will be available on Oct 2nd 8 a.m. in the Blue Room. Please bring your insurance card.
 OCTOBER FESTIVAL: Saturday, October 19th, from Noon-5:00 p.m. A joint celebration of Grace Church and Astoria Lutheran School. This year's event will be in the fashion of a street fair, with each class/grade/organization hosting a different booth, with food, drink, music, games, and fun. There will be special attractions for children.
 MISSION DONATIONS – During September and October we are collecting money and food to aid the victims of recent hurricanes. Each month we will have a specific food donation. This month we are asking for donations of granola bars or cereal. Grade school children can bring their donations to chapel on Wednesdays.
 CHECK OUT OUR NEW AD IN KEYFOOD! – Next time you're in Key Food on 31st Street, see if you can spot our school as you enter and exit the store!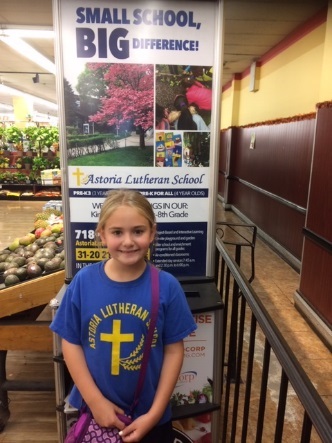 See you at the front gate!
Mr. A
Robert Alovisetti
Director/Principal
Astoria Lutheran School
(718) 721-4313